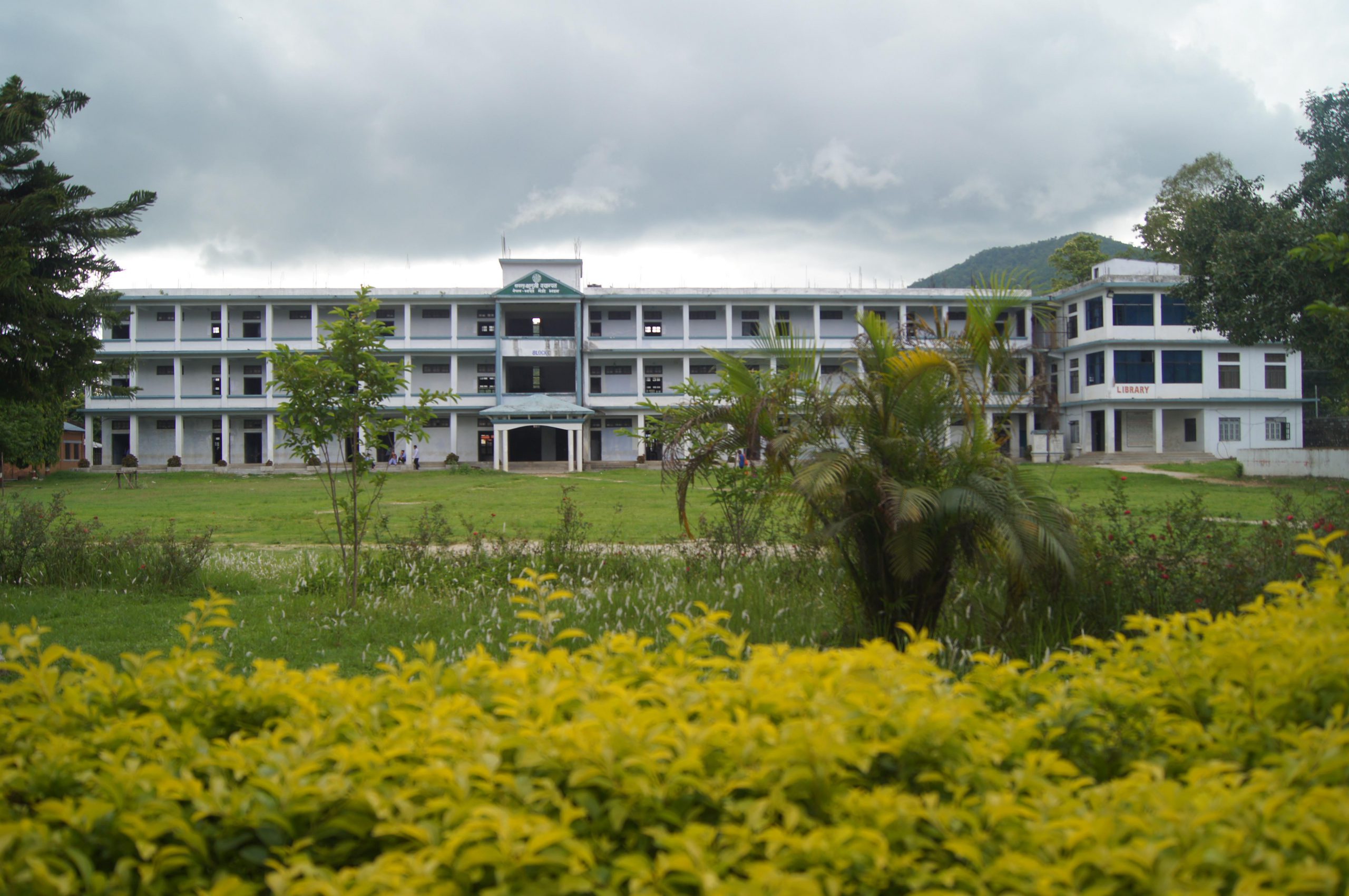 MMC, established in 2037 BS, is a leading and advance education institution in Hetauda, Nepal. Accredited by University Grants Commission (UGC), Nepal in 2018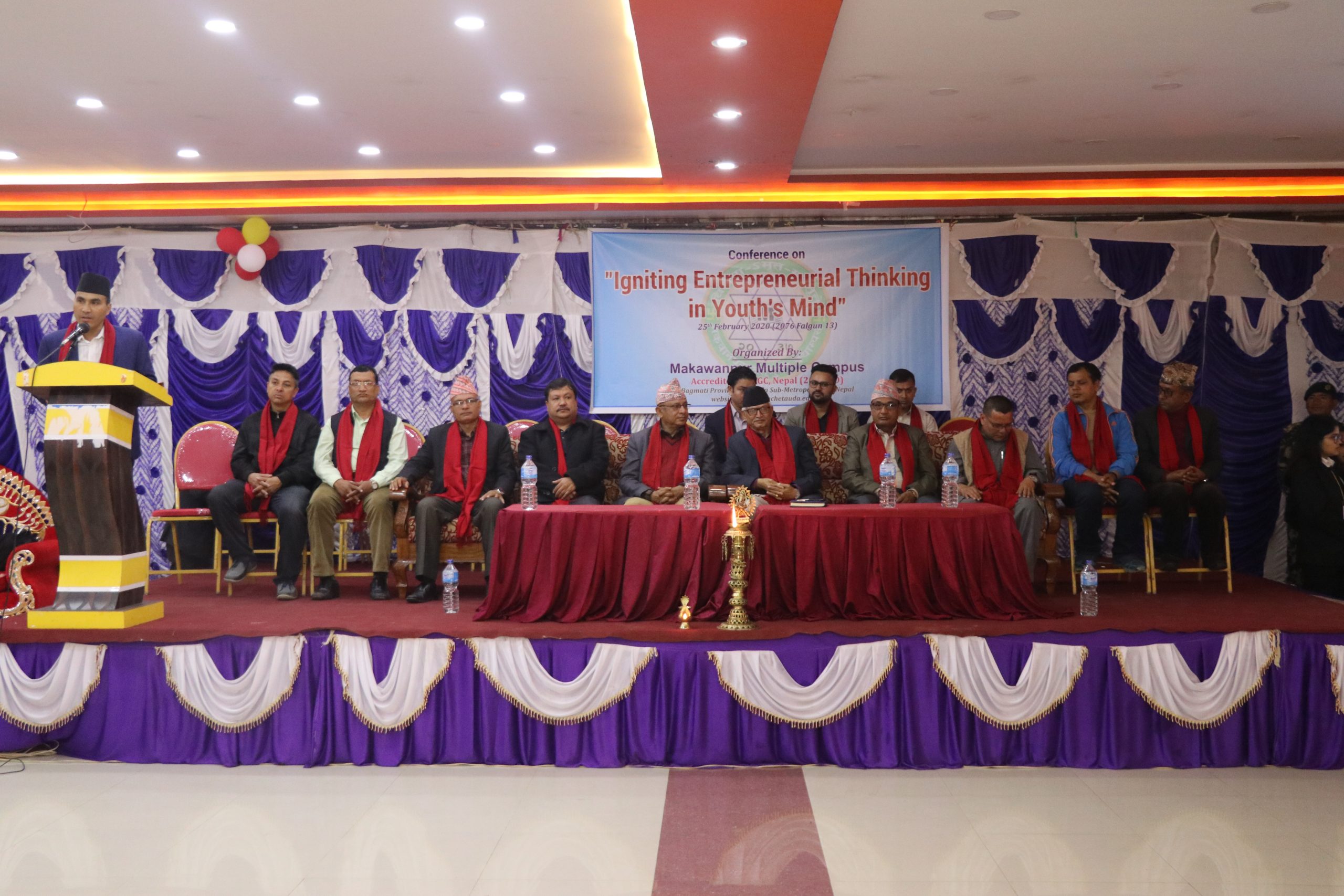 Conference on "Igniting Entrepreneurial Thinking in Youth's Mind"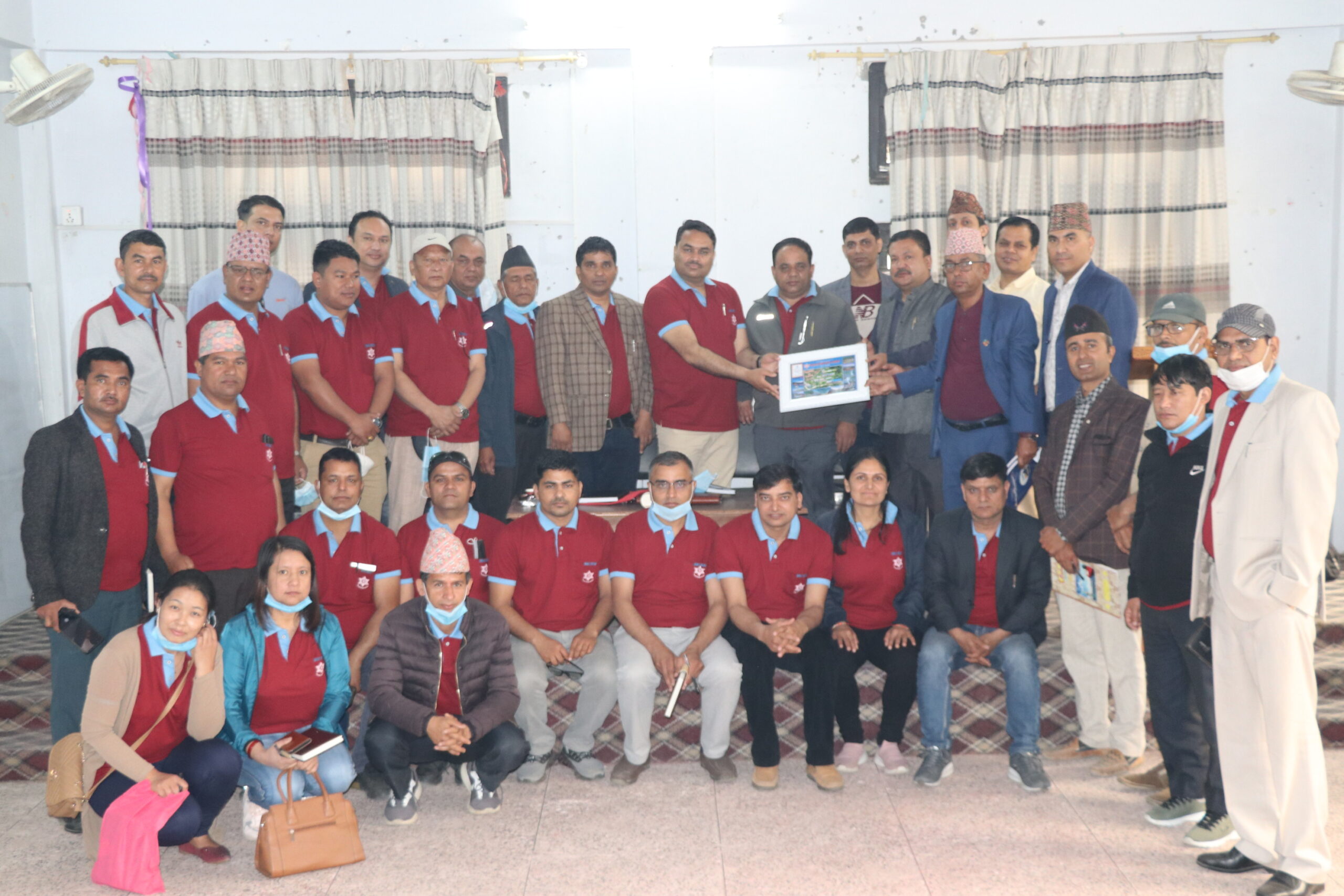 Campus Visit By Myagdi Multiple Campus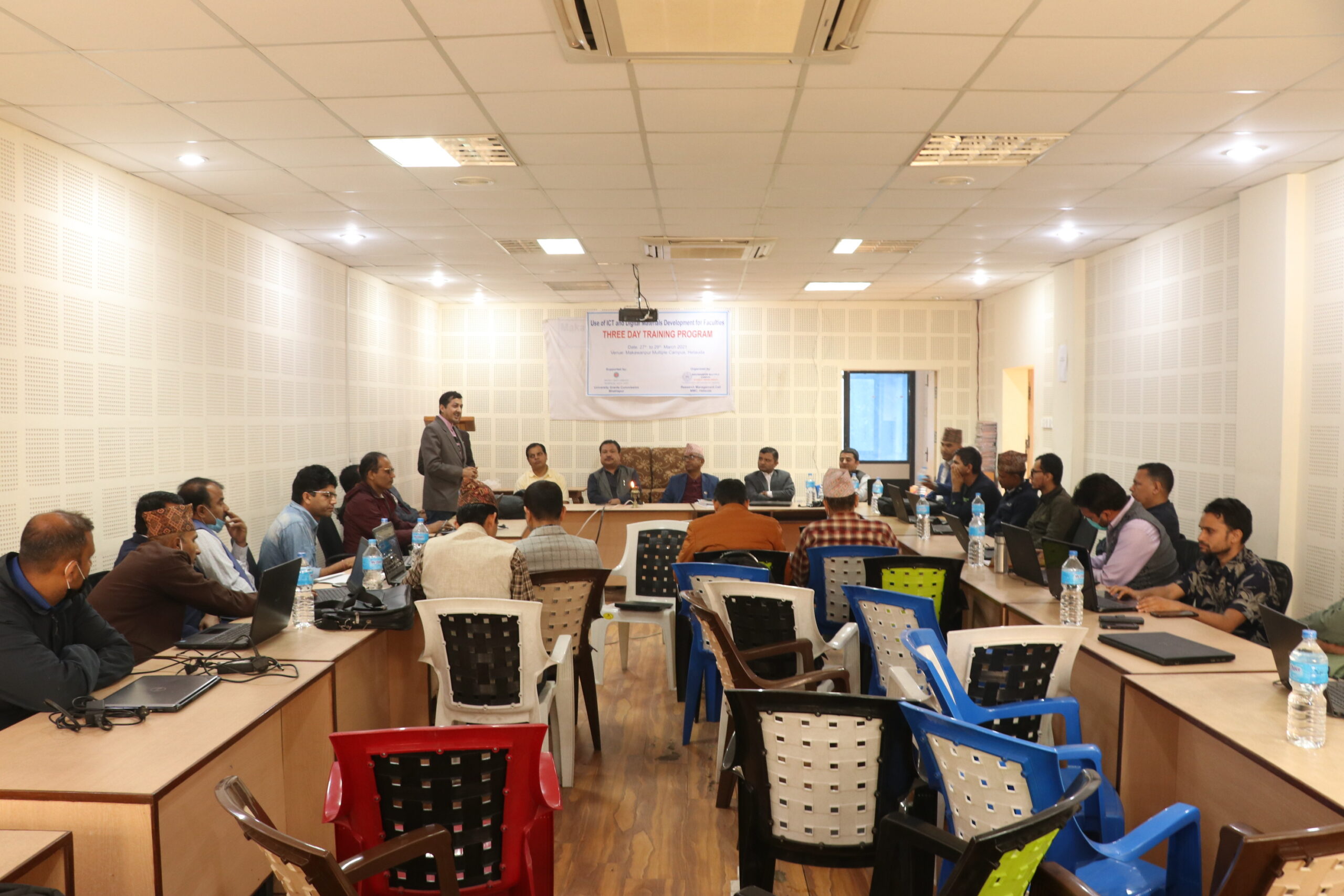 Training on Use of ICT and Digital Material Development for Faculties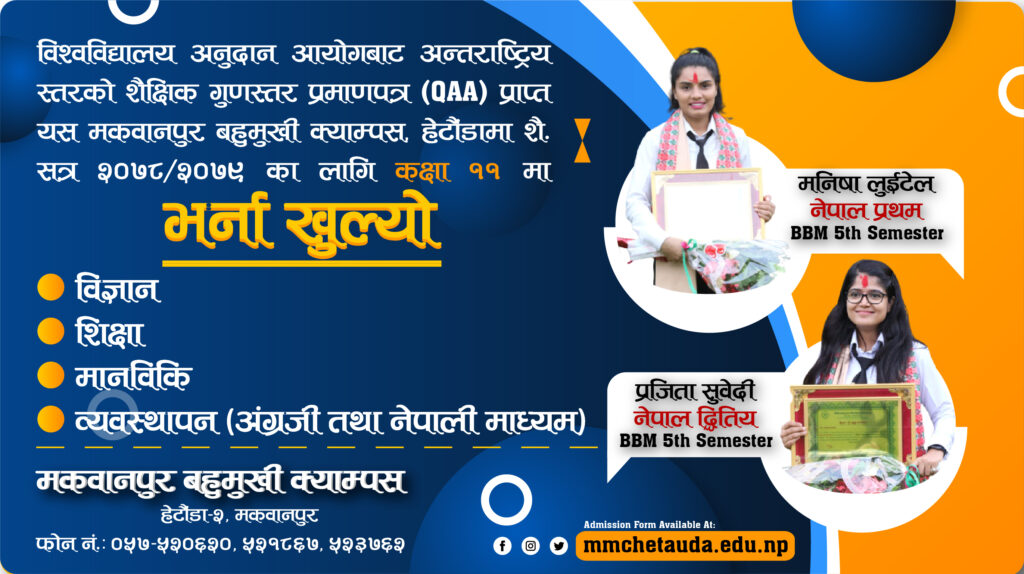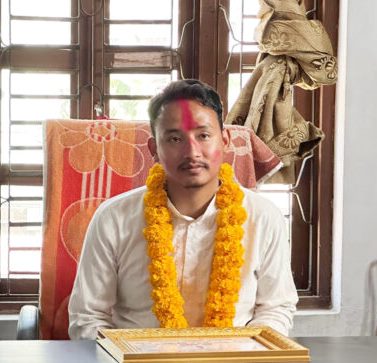 President (FSU), Makawanpur Multiple Campus
Message From President (FSU), Makawanpur Multiple Campus
Makwanpur Multiple Campus is a non-profit oriented community campus. "Education for All" is its motto. The prime concern of this institution is to provide quality education in affordable fee. So, MMC is also the only choice for economically back and disadvantaged group of this community. Free Student' Union in MMC is always working for the students creating better teaching learning environment in the campus. I wan to assure all the students that MMC is the best choice for the quality education. Let's work together for our bright future.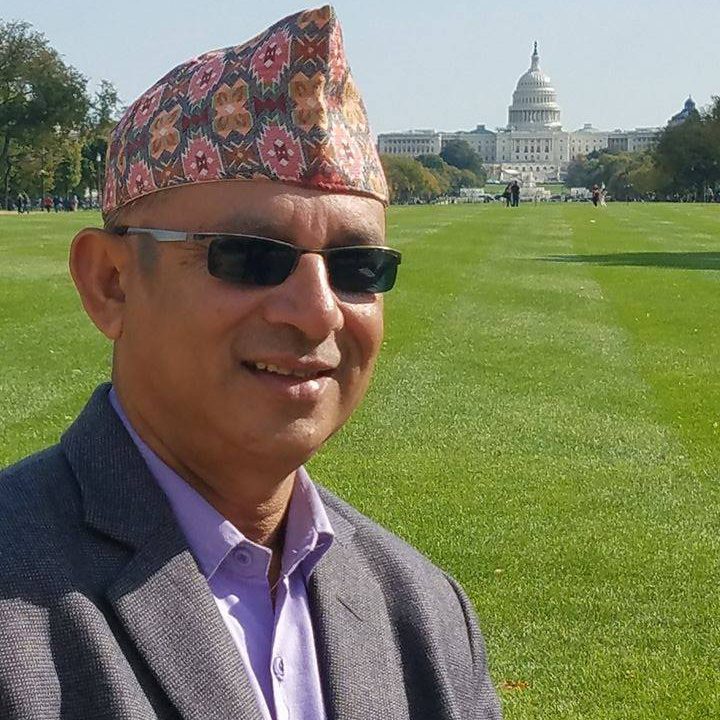 Respected Guardians and Dear Students,Proudly inform you all that Makawanpur Multiple Campus is one of the most significant QAA (Quality Assurance and Accreditation) certified campuses from University Grants Commission (UGC). With this accreditation, MMC has got an international recognition in the field of providing quality education, and has been able to enhance its overall development.I am really thankful to all who have contributed their time, effort, skill and ability to the development of this campus. I would like to thank teachers, staff, students, members of the board of directors, member of previous management committees, guardians, stakeholders, administrators, business people, social workers, local government, representatives of political parties, all the national and international agencies and the people of this region for their perennial academic as well as financial support for its sheer advancement.We are fully aware of the fact that our campus has to make a long journey in academic field offering technical as well as market oriented subjects so as to provide practical education for students. We still have to make greater efforts to maintain the quality of education in the campus. Lots of things have been done in the past, and it will be continued in future with the help of all stakeholders.With a full assurance of quality education, I would also like to welcome all the new comers to this campus.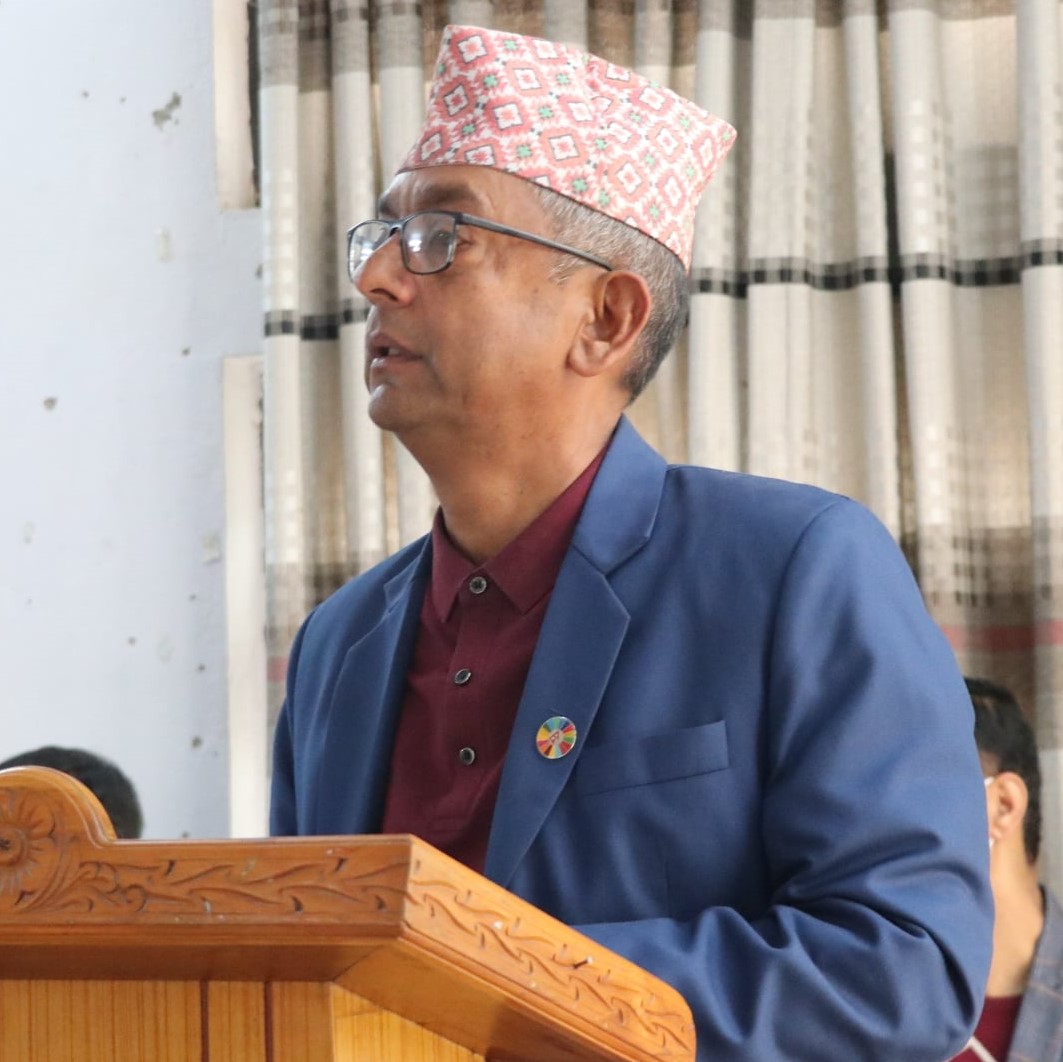 Dr. Shankar Prasad Upadhyaya
Message From Campus Chief
Respected Guardians and Dear Students, It's a great pleasure for me to thank you for showing interest at MMC for your higher studies. MMC is one of the leading community campuses. It is QAA certified institution with sufficient physical and academic infrastructure. It has modern classrooms, resourceful library, and well equipped computer and science labs with beautiful clean green campus premises. We have broad range of courses in science, management, education and humanities. We have a team of highly qualified, committed, well experienced, professional teachers. We are determined that our students will receive the higher quality teaching and support that will help achieve excellent results. We have set high standers in producing highly competitive, skillful, self motivated manpower who can contribute for the development of the nation. Finally, one again, I would like to thank all the students for selecting MMC for your higher studies and wish your further success with us.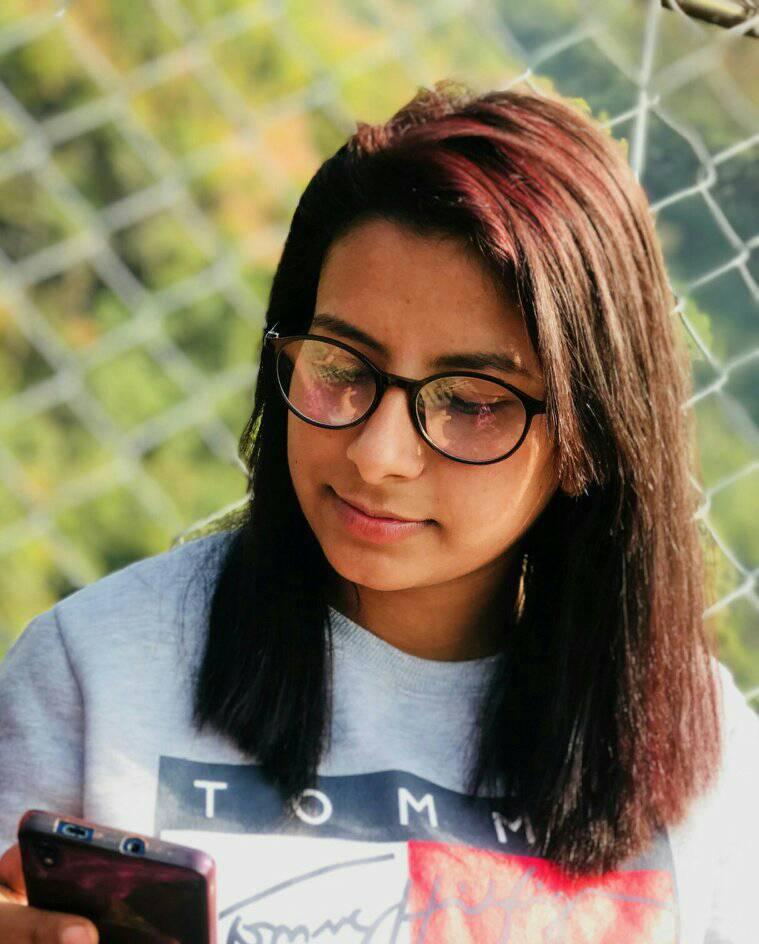 निम्न , मध्यम र उच्च वर्गको समेत रोजाईमा पर्न सकेको यस मकवानपुर बहुमुखी क्याम्पसले आर्थिक अभावमा पढ्न नसक्ने बिद्धार्थिहरुलाई छात्रवृत्ति प्रदान गरी अध्ययन गर्ने अवसर प्रदान गरेको छ । BBM तथा BBA जस्ता बिषयले गर्दा राजधानी नै पुग्नुपर्ने अवस्थालाई हटाएको छ । विभिन्न समयमा हुने अतिरिक्त क्रियाकलापले समेत बिद्धार्थिको व्यक्तिगत रुचीले उचित स्थान पाएको छ र व्यक्तित्व समेत वृद्दी भएको छ। अनुभवी शिक्षकहरुबाट पठनपाठन हुने हुँदा ज्ञान पुस्तकको मात्र सिमित नभई विद्धार्थीले व्यवहारिक ज्ञान प्राप्त गर्ने अवसर समेत पाएका छन् ।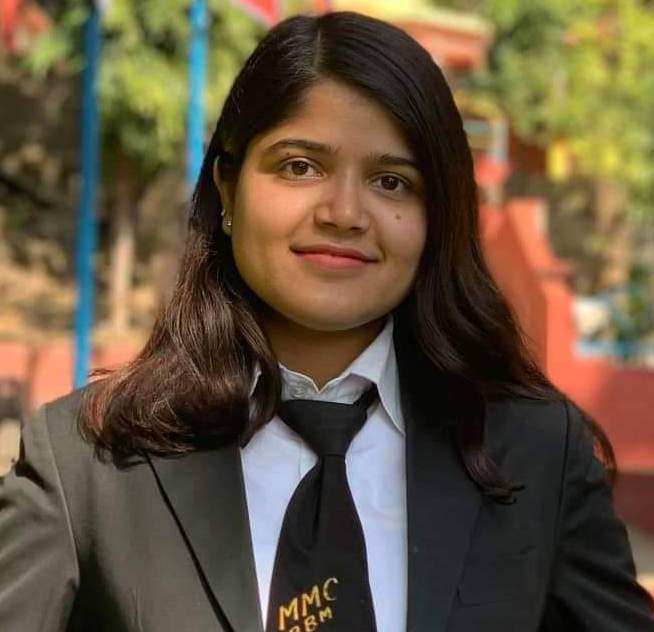 Choosing MMC was not my option, but my dream and I can proudly say that MMC is the best thing that has ever happened to me. The cooperative management and encouraging teachers are paving the way of students towards success. I am truly proud to be a part of MMC.
Student (4th Semester Nepal Topper)
BBM 5th Semester (2019 Batch)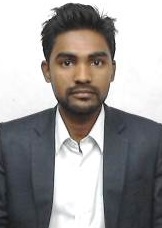 "Just practice doesn't make us perfect, but perfect practice makes us perfect" I feel gratified to be a part of MMC. MMC is the center of excellence for learning in relaxed and encouraging setting. MMC helps to unleash the real potential we posses by encouraging us to take initiatives. It has granted me skill, grace and power to turn my hopes into reality. It is the right destination. So I suggest you to be a part of this ideal campus But remember, it's not about where you learn or where you are from, it's all about how you learn, how much you enjoy throughout the journey and how you create yourself at the end.
BBA 3rd Semester Topper (2019 Batch)